How long it takes to heal a tattoo and how to care it
Tattoos require particular aftercare to keep its beauty during time pass
. Principally, the first 4 weeks of
tattoo aftercare
, and after that, you should continue healing your tattoo in order to cure you skin in a proper way and make the ink looks like it is supposed to be: Live and sharp.
Tattoo aftercare: Cleaning a tattoo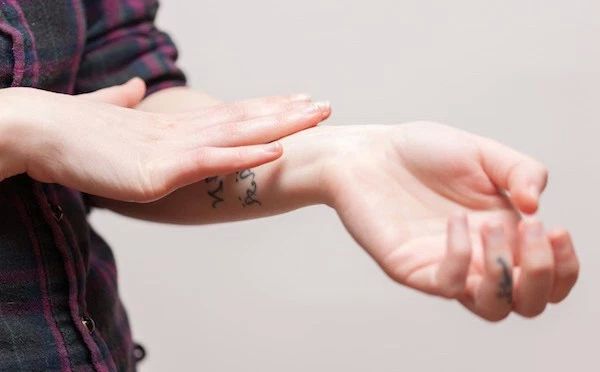 We should clean our hands before handling any kind of object that will touch our designs in order to keep your tattoos clean and free of any bacterium. You can use any soap or cleaner that is made for this.
These substances should be free of alcohol or any material that could dry your skin and damage a tattoo.
Tattoo aftercare: Tattoos hydration

This is one of the main commandments of recently done tattoos
. We should always have to keep them wet, at least with some clean water or a special tattoo cream. You can ask to any of your friends which have
tattoos or any tattoo artist and is possible to receive different indications
.
A lotion or cream that is going to be applied should have regenerative specifications. This lotion should not have elements as: Zinc or Vaseline because such ingredients could make faster healing process
making a tattoo losing some ink particles
.
It is mandatory to help healing process with some hydration and a cream which creates a barrier to protect this small wound as is a tattoo from any kind of problem as infections, not nice scars in your body art or color losing.

We should wash our hands before touching a tattoo
, after that, wash the tattoo with a little bit of non-alcohol soap and wash with water. After, add protection cream in the affected zone. You should take into account using enough cream 3 times in a day in order
to hydrate a tattoo
in a proper way. If the tattoo is in a place as a knee, hydration should be more frequent.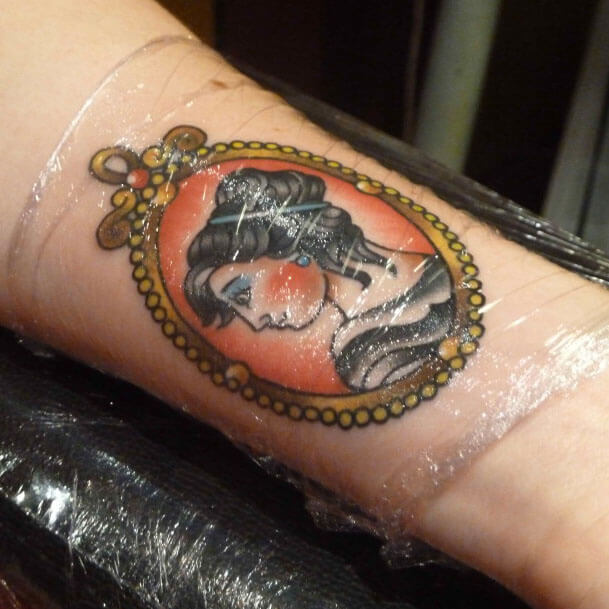 Give the right amount of
hydration to your tattoos is really important
. This will make sure that you tattoos will be ok and your skin is fresh, receiving the necessary oxygen.
After having a new tattoo
you should take into account how you sleep. For example:
If your tattoo is in the back
, you should rest with your chest in the bed, trying to avoid any contact to your tattoo.
You should use clothes that don't asphyxiate your tattoo. You should avoid that your sheets touch your tattoos. If your sheets are on your tattoos, please use some water on it. It is important to not make any pressure in a tattoo, for example, wearing shoes after you made a tattoo in your feet.


Take care about sun effects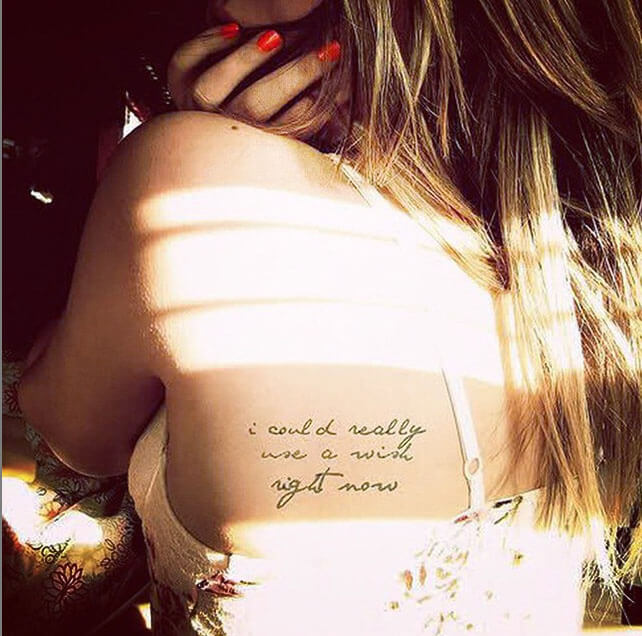 Sun is like tattoo's nemesis
. It is mandatory to
not have any contact with sun in the tattooed area
while it is healing. If this happen, your tattoo could not heal in a proper way and the best thing that you could do is protecting your tattoos.
You can have serious damages on your skin, scars, and color losing and other problems if you let the sun damages your tattoos. When a tattoo is finished is normal to keep healing it during some time in order to keep it looking as new as if it was done yesterday at night.
If you are exposing your tattoos to daylight, you should use sun protector higher than 30 SPF against UV rays and remember to re-apply if you are in a pool or beach, or sweating.



Never touch scabs

When cured, the skin tends to form scabs that under no circumstances must remove, because that could form a scar and damage the tattoo;
the ideal is to moisturize the remains of skin and never remove them
, will emerge after himself finally alone.
It is normal for the tattoo to peel off as if it were a mild sunburn, dropping a thin layer of skin that we should not remove, simply keep the area hydrated and leave it removed alone.



What can I do in case of scabs?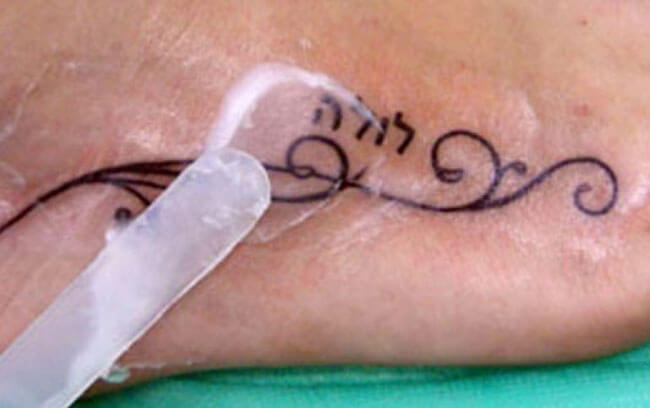 First, you should only put some water in this area or the cream which you are using to heal your tattoos. You should never try to remove this scabs, this will only damage your tattoo and you will see that if you are constantly hydrating this area, this scabs will not exist in a couple of days.
Tattooed skin is normal to look just as burned one, but just a small one. This skin will be removed only by hydrating it, not removing by your hands.
We already know that a tattoo could be itchy because skin is regenerating just after being done but is important to have into account that scratching it could end in losing some scabs that could represent some color of your tattoo. Any would like to see an ugly tattoo or some scars in it.

While tattoos are healing
are in danger by many reasons. Activities as going to beaches, pool, rivers, lakes, mountain and among other things that can make you sweat or wet should be forbidden in order to let a masterpiece heal as it should be. Saunas, sex, running and large walking are included in these activities.
Choose well your artist!
I have a motto that is "There is not a cheap tattoo" You should know that there are certain skills that everybody does not have, just those little group that appreciate making a good work, so, if you dude about your tattooist, try to pass. If you think that a tattoo is really cheap, try to see what is happening.
You should also remember to ask about photos of their previous work, their working space as a tattoo store with the hygienic standards to make body art. You should always remember that using objects such as needles without any hygienic control could result in conditions as HIV, hepatitis, among others that a real tattooist will never let enter in a store.



¿Is wrong to wrap your tattoo?

After you finish a tattoo session
, is normal to see how your artist will wrap your piece in order to protect it of any possible particle that could infect it.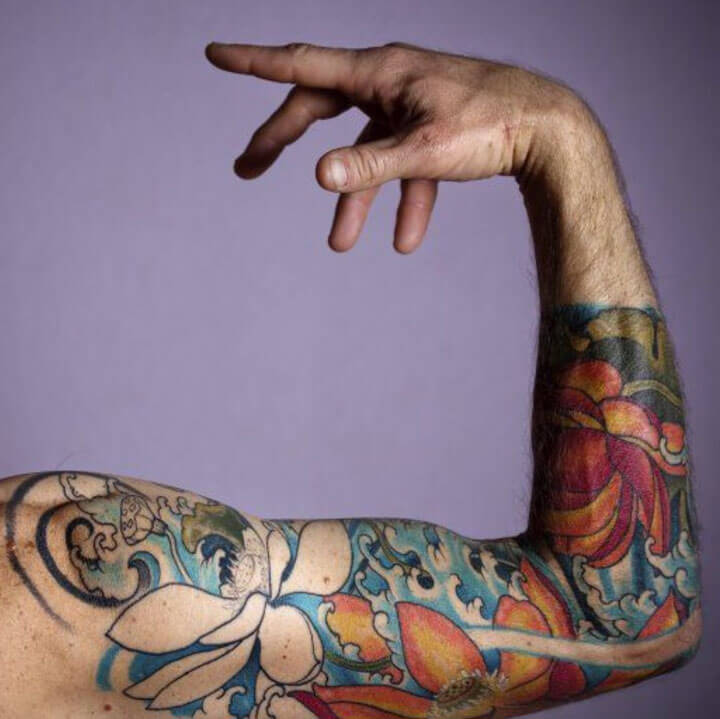 Some indications are given in order to know how to unwrap it. After of following all instructions, you should also know that things as: Plastic, aids, gauzes or other
could make your tattoo hotter
than usual and this is not really recommended for it.